Mark Downes is Business Development Director at Engie.
Mark uses the Heritage and Leisure sector to define and understand the topic of debate; Rethinking Our Assets.
Mark makes it clear that his client base within the H&L sector is not solely grown through talking about technical solutions. It is grown through who they work in partnership with and how they deliver their services in a different way.
View the full PDF presentation
Challenges & Opportunities in Heritage & Leisure Sector
Balancing need for preservation & public access
Technology adding further value to end users of public spaces
Placemaking and the involvement of third sector in delivery
Helping with the commercialisation of assets
Government Paper
Mark outlines a government white paper from the Department for Culture Media & Sport which discusses place making.
Talks about how the built environment creates a place, how the industry can commercialise public assets and make them more economically available to everybody.
Marks slide outlines some further drivers from the DCMS White Paper: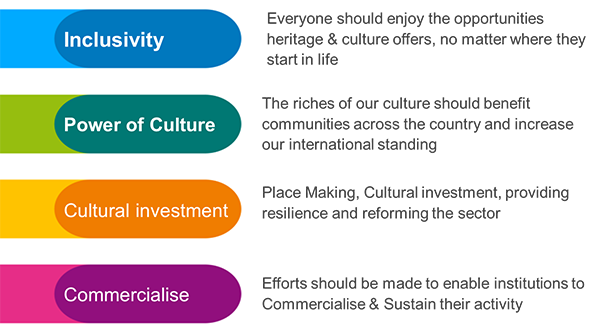 Mark highlights that before you can commercialise a clients assets. You first have to understand them. An example Mark gives is of the V&A and the British Museum.
'You first have to understand what assets they have. In the case of the VA and British Museum, some of these assets are priceless. Even some of their buildings. Unless they can be provided with the right expertise or unless their environment can be balanced, such as humidity, temperature. Not within a space but within a bookcase in some instances, when you have 2million visitors, including changes in humidity. Then they will never talk to me about how I can commercialise their asset and turn it into something even better.'
Mark goes onto highlight that moving beyond the technical talk and looking at front of house, including areas like customer experience, can help improve these assets in a different way.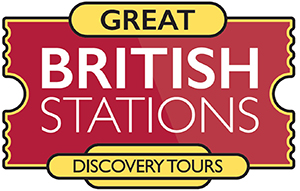 Further examples of commercialising assets include:
Network Rail; Creating the Great British Stations tour. Being able to go to places like Kings Cross, Bristol Temple Mead and Paddington Station in the near future . Taking tours, into areas that have never been seen. Understand about the station and its history. Though this process.
Mark points out that by doing this, someone proposed an important question of;
A)Is this FM?
Q) Yes in todays modern day environment. Its another way we can commercialise our assets, another way to create revenue off of existing assets.
Digital Environment
Mark moves onto cover the importance of information technology and how this plays a key role in commercialising assets and changing the way organisations use their assets.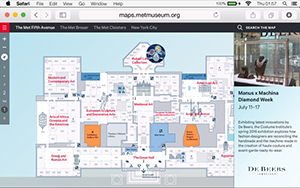 Living Map
To highlight the way in which companies can increase their revenue and customer experience, improving their assets. Is through a company called Living Map. Giving users the experience to interact with the location they are in more freely, improving the asset for the client.
BIM
Mark moves onto recommend another good example of looking at new ways of doing things through Building Information Modelling ( BIM). With government encouraging public bodies to start using it. (image from slide). Mark goes onto discuss BIM not just in a brand-new environment but in how you retro-fit it to an environment like the VA or British Library.
Two or three different ways of that digital environment is starting to revolutionise the world.
Mark ends with some key takeaways from his presentation.
Key takeaways
Understand the sector – ever changing needs
Innovative thinking in service delivery
Strategic Partner – not just a sub-contractor
Continued alignment of values – adding social value
Commercialisation – to help sustain and grow the sector
Changing dynamic of skills required for FM in these areas
Q&A's
Mark was asked several questions at the end of the presentation.
In relation to where we are in the UK and what you are promoting. Do you think the government is an enabler or restrictor?
Part of the government wants to be an enabler. We need to sort out where we are going with Europe (BREXIT) because European law defines public sector procurement strategy and the way public services and service contracts are procured in this country currently. The government need to work through how this will change, hopefully in consultation with industry and my hope is there will be greater emphasis on partnership working moving forward. .But there's a long way to go.